Encore - Our FAVORITE Holiday Resources Part 2
Dec 21, 2022
Welcome back for our second edition of our FAVORITE Holiday Resources (Part 2). If you missed Part 1, check out last week's blog post here. In it, we covered:
Resources to get ready to go "out of the office" and set yourself up for success when you get back

Tools to help you notice when you're in "overwhelm", and how to get out of it

Essentials for Self Care, including different types of overwhelm and suggestions for how to choose the self care strategy that's right for you
In today's Encore, we'll focus on:
Mindful Holiday Activities, how to have fun and be present

Holiday Boundaries, and how to create space for what matters when so much is competing for your time

And resources for coping with grief, which can be especially hard during times of celebration
Let's jump right in!
Mindful Holiday Activities
First featured in The Mindful Holiday Activity Guide
The holidays can be so busy, it feels like you blink and they are gone. Slow time down by intentionally choosing some activities you'll be fully present for. Here are some of our favorite suggestions.
Have some analog fun: build puzzles (we still love

lemonade pursuits puzzles

), play some board games (you can even play

solo

!), build lego sets.

Spend some time creating: Paint, do crafts, create some DIY ornaments. If you're not the creative type, you can get an all-in-one kit. There are many on Etsy, and

Let's Make Art kits

can show you the ropes for Watercolor

Get active: Go for a hike, snowshoe, walk. Get some adrenaline by skiing (downhill or cross country), or sledding.

Build an imaginary world: Build a fort, build a snowman, turn a cardboard box into a castle.

Read: Create a family reading time tradition, or take turns reading a holiday classic to each other.

Go decoration hunting: Drive around to find festive decor, or put up your own decorations.

Make delicious art: Bake holiday treats, decorate cookies or a

gingerbread house

(you can get easy-made kits too to skip on the challenge of cookie-based architecture).

Set your 2023 Intention: Create family goals, or a vision board, to set an intention for the year ahead (if you'd like help, you can sign up for our upcoming

Vision Board Workshop

on January 13th!)
Holiday Boundaries
First featured in Thankful for Boundaries this Thanksgiving
The Holidays can be both filled with joy, and with stress. For most, these festive occasions bring up a cocktail of complicated emotions. They can accentuate feelings of loneliness or "not enough-ness", and can leave you feeling depleted.
You can experience holidays with more ease by implementing these seven strategies:
Set an intention - Decide ahead of time what's important to you. How do you want to feel? What's most important?

Define experiences that align with that intention - What do you want to do? To experience? Know these ahead of time so you can prioritize them.

Decide what you want to avoid - Are there things you want to remove from your holidays? (work? Stress? Being overscheduled?)

Plan ahead - Review your schedule and book the things that matter, and make adjustments as needed. For example, you may want to move things around to give you more space, or cancel commitments if it feels like it's too much.

Don't default to yes - Be intentional about what you choose to say yes to. Just because you're asked/invited/included doesn't mean it aligns with your intention.Instead of saying "yes" right away, give yourself time to think by saying "Thanks for thinking of me, I'll get back to you."

Be present - Choose mindful holiday activities, and really be there for the moments. Try to avoid thinking ahead, and bring yourself back to the joy of this moment, right now.

Mind your self care - honor your needs and your self care rituals. Don't throw your self care out the window just because your schedule looks different. Stick to the basics that support your well being.
Downloadable Resource: The Thankful for Thanksgiving Boundaries Workbook -> It works for other types of holidays too!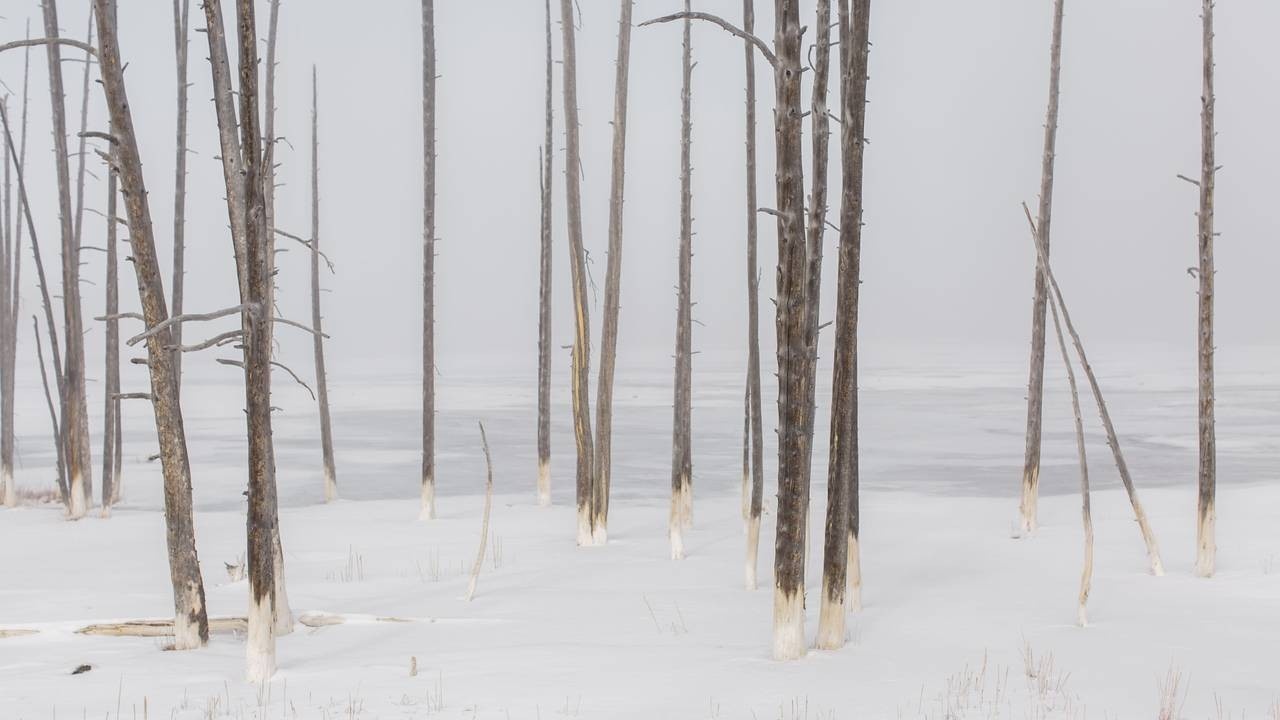 Coping with Grief
First featured in Coping with Grief
For those who are celebrating their first holiday season without someone dear to them, or for whom the holidays bring back painful memories of loss, grief is a constant companion to the season. Grief can show up when you least expect it.
Lauren Herschel captured grief in a viral twitter thread in 2017, and it remains one of the best descriptions of the grief experience we have seen: The Ball in a Box Analogy. It goes like this: There's a box with a pain button, and it also has a ball in it.
At first, the ball takes up almost the whole box, and any movement hits the pain button. You can't stop it. It just keeps pushing the button over and over again. Over time, the ball shrinks, so it hits the pain button less often. But it still hurts just as much when it hits it, and it feels pretty random. As Lauren says "For most people, the ball never really goes away. It might hit less and less and you have more time to recover between hits, unlike when the ball was still giant."
So many things can jostle the ball to hit the pain button during a time that is often rich with memories of past experiences. We'll re-share our top tips for coping with grief, any time of the year.
Create space to process the grief - Honor that this is part of your experience, and allow your feelings to be present.

Get support - Seek counseling if you are struggling, or join a grief support group

, like

GriefShare

or

Grief Anonymous

.

Build your grief coping toolkit - deep breathing can help relax your nervous system (like

Box breathing

), as can mindfulness (learn more about mindfulness tools in our

Resilience 101 series

).

Practice Self Compassion - Remember to treat yourself with the grace and kindness you'd extend to a loved one or friend.
And remember, there are always resources and people to help. Someone is available to speak to you 24/7.
Downloadable Resource: the Mindfulness & Self Acceptance in Crisis Guide
---

Set your intention for 2023!
SAVE THE DATE! We're thrilled to announce our first workshop of 2023, a Goal Setting and Vision Boarding Workshop on January 13th! In this two hour workshop, you'll follow a step by step process to set clear and actionable goals, and create your very own visual to express those goals. Check out this blog post to learn more about the importance and value of setting goals.
Start the year with clarity and focus. Join an intimate group in this fun experience, we're keeping spaces limited!
Never miss a post!
Get notified anytime we have something new.
We hate SPAM. We will never sell your information, for any reason.